Senior Pastors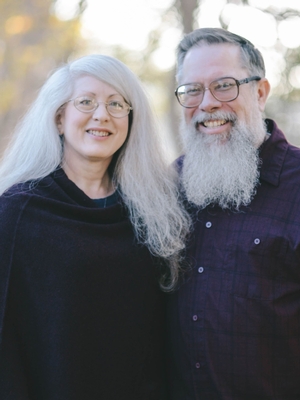 Rev. Stephen Sheets & Rev. Barbara Sheets
Pastors
It is great to be back home to Alaska! We are looking forward to what God is going to do in us and through us as we reach out to people around us with the Good News of Jesus Christ. We love working with people of all ages, from newborn babies to the chronologically gifted and everyone in between.
We love to hike, fish, camp, read, enjoy music, leading people to Christ and helping people grow in their relationship with Christ.
Stephen was born in Rochester, Minnesota, graduated from MidAmerica Nazarene University with a B.A. in Religion and an emphasis in Practical Theology, and was ordained on the Sacramento district. Barbara was born in San Diego, California, graduated from Northwest Nazarene University with a B.A. in Religion and was ordained on the Alaska district. Stephen & Barbara were married in San Diego on July 29, 1983. They have five boys.
They have served as Children's Ministries Directors at Nampa 1st Church in Idaho, Associate/Interim Pastors at Whitefish, Montana, Senior Pastors in Redding California, Ketchikan, Alaska, and York, Nebraska.
Pastors Stephen & Barbara's ministry at Hillcrest began on March 10th, 2013.